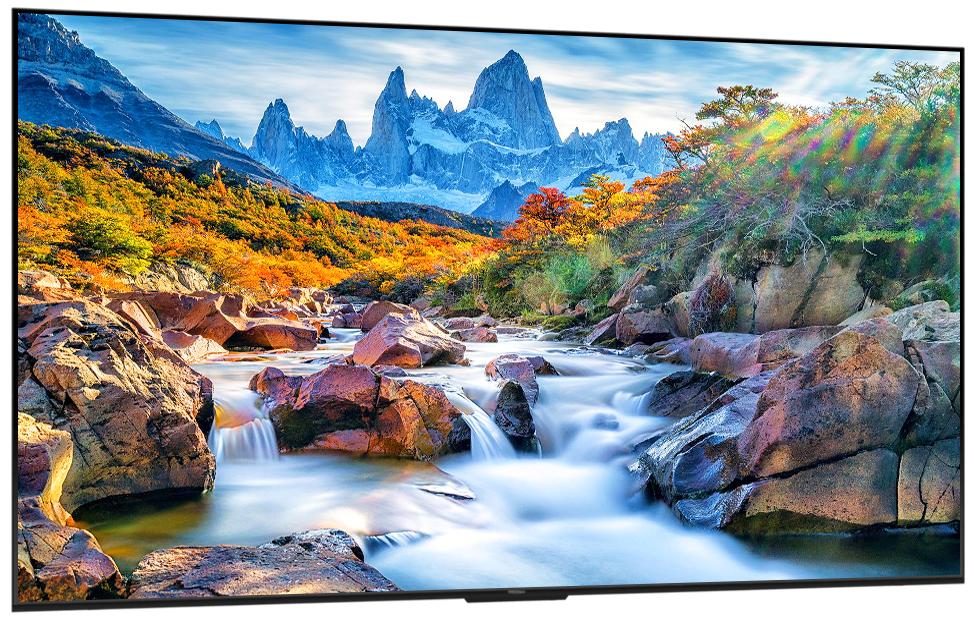 65 inches of Jaw-Dropping Visual Immersion
The Q65 PRO QE undoubtedly stands at the very top of our Q-Series Android TV product line. Utilizing groundbreaking Quantum Color Technology, Dolby Vision, Dolby Atmos and Far Field Voice Control, no other TV in the market comes close in terms of its sheer size and performance - this majestic 65 inch TV has it all at an unbelievable price point.
Brilliant Colors A Cut Above The Rest
Armed with advanced Dolby Vision's high dynamic range technology, viewers can experience content as accurately as intended by the producers. Enjoy more tone definition, natural colors, contrast management and greater detail across the spectrum.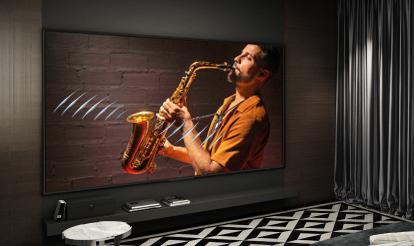 3D Immersive Technology
Equipped with the revolutionary Dolby Atmos, it comes with newly improved 3D immersive technology which replicates the feeling of being in a cinema with surround audio – an immersive cinema-like experience like no other.


Far Field Voice Control
Control your TV, hands-free using just your voice, and nothing else. With in-built microphones, command it using Google Assistant by simply saying "Hey Google or Ok Google" – a true wireless experience.
Leading Android TV™ Brand
Beloved by over 300,000 customers globally, PRISM+ is bringing its Most Cinematic range of Android TV™ to Australia. Immerse yourself in a grand cinematic experience with the latest audiovisual enhancements Dolby and handsfree voice control. Coming in 55" and 65", the Q65 PRO QE screen delivers everything you need without breaking the bank.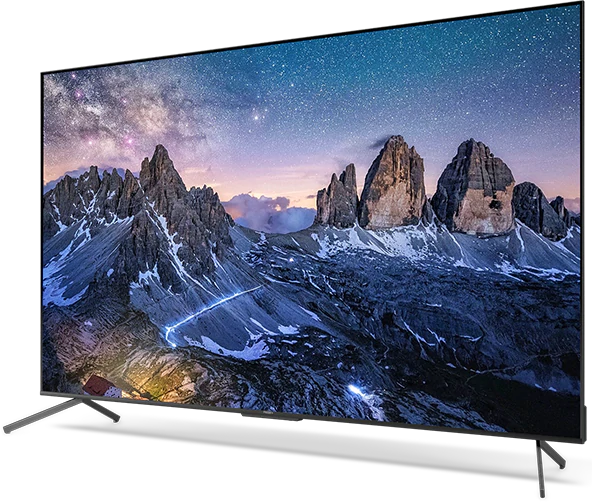 The Smartest Operating System
With Android TV, you are getting the smartest features like Google Play Store, Inbuilt Chromecast and Google Voice Assistant. All you need, in one TV.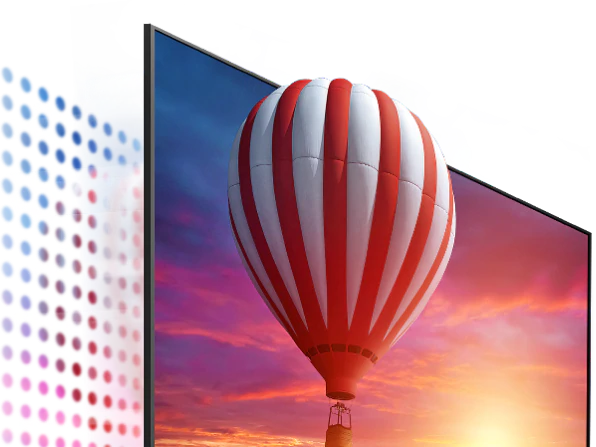 Q Series PRO Upgraded Quantum Edition Model
Utilizing breakthrough Quantum Color backlight technology, the Q Series PRO have attained a pinnacle of sheer visual brilliance. Colors are now even brighter and more vibrant, bringing content to life-like radiance. A sight to behold.
All Your Favourite Apps
There are more than 5,000 apps on Google Play. This means all your favorite apps like YouTube, Netflix, Spotify, Twitch, Foxtel, Stan, Crunchyroll, PLEX and Ted Talk can all be used. While other TVs play store might be limited and unable to support, you can be assured of the most extensive number of apps on Q65 PRO QE.
Stream the latest shows
Stay up to date with your favorite shows across multiple streaming platforms. Enjoy on-demand access to international blockbusters and dramas at the tap of a button on the Q65 PRO QE.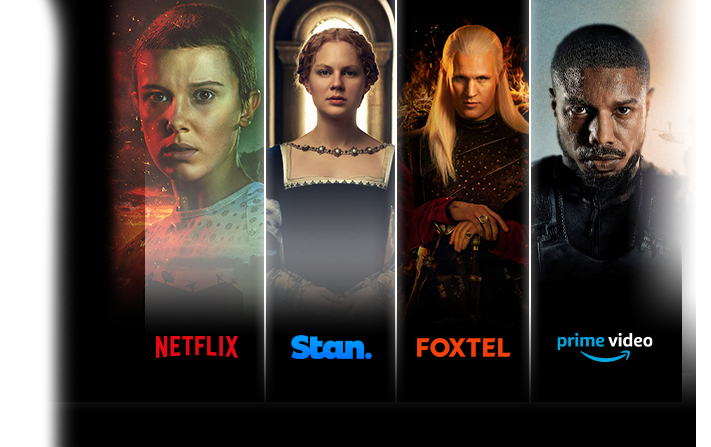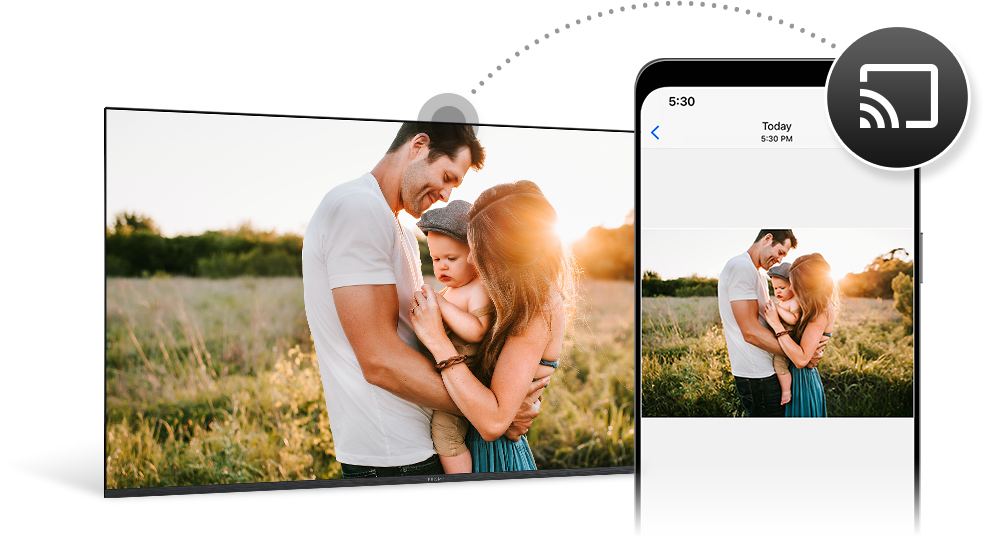 Seamless Screencasting
Seamlessly cast photos, videos and music from your phone to the large 65" PRO screen for even greater immersive experience. Unlike normal screen mirroring on other TVs, this does not suffer from resolution loss. Support major apps from Netflix, YouTube, Prime Video, Spotify, Google Chrome and more.
4K UHD Definition
Expect ultra-crisp and sharp visuals down to every single pixel. See every detail in its most accurate and life-like form.
1.07 Billion Colors & Quantum IPS Panel
Stunningly vibrant and consistent color reproduction. With IPS Panel, you get a better viewing angle that result in the same great image and color quality no matter where you are viewing from – no washed out screens, nothing. Perfect for the whole family in front of the TV.
HDR10 Technology
Experience the deepest blacks, brightest whites and stunning contrast with HDR10. TVs with no such enhancements are simply dull and boring.
Premium ZeroBezel
Typically found in ultra high-end models, we've made this cutting edge design on our Q65 PRO QE. Maximum screen estate for maximum immersion – and it looks like a magnificent centerpiece for the living room. Ugly thick bezels no more.
One-Click Access to 4K In-Built Apps
Lazy to navigate? Q65 PRO QE has One-Click access to a full suite of 4K content on Netflix, Youtube, Prime Video from your remote. Officially licensed, unlike other TVs which might not be able to fully support 4K content on such apps.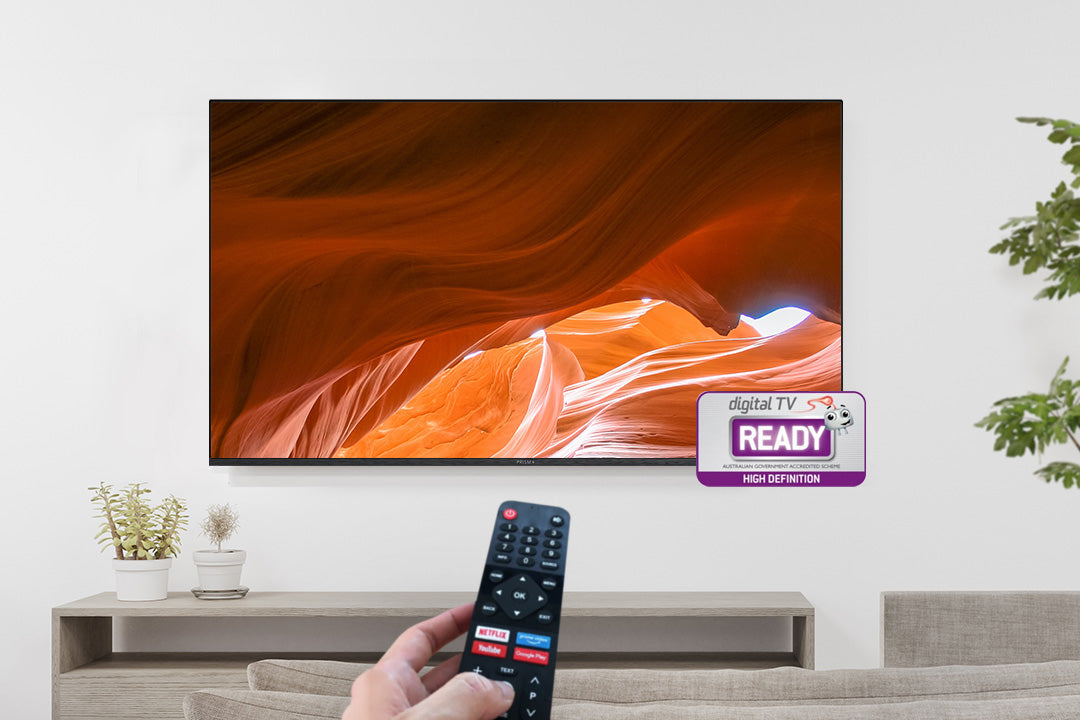 Digital TV Ready
Easily access local channels with a digital antenna, to watch your favorite Freeview TV shows with no interruptions.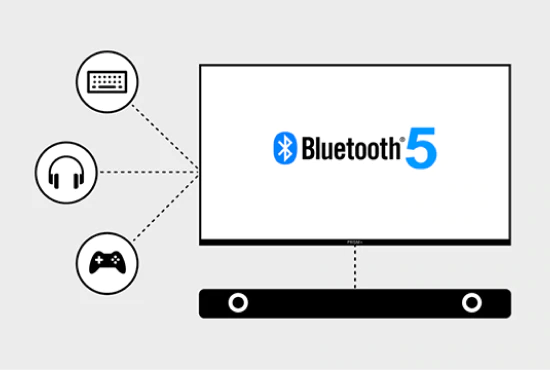 Wireless Connectivity
Connect your sound system and other peripherals via Bluetooth 5.0, with faster speed and greater range.
Love From Our Community
Q65 PRO QE Value for $
The online ordering process was quick! Delivery was quick for the season (Black Friday)! But a little lack of information after purchase (eg: tracking info or shipped or out for delivery) had no idea when it was arriving or be at the door it was lucky i was around (important info for a TV being delivered). The Tv Was good for the money, The sound was better then the LG Tv i had before. OS was simple but good for the price, running apps was fine! (Most tv at this price range have very bad OS and bad hardware to run it, makes it Laggy and impossible to use with apps put this Tv Didnt had these problems) The most down side was the colour and contrast and saturation was a bit off out of the box, but can be fixed with its full range settings adjustment. Over all pretty good for the price!
Great Google TV
Fast delivery .Good and versatile google TV. Its function are good and TV panel resolution is superb. Many apps friendly and better than any other media box.
Q65 PRO QE purchase
Best value for a 65" android tv in the market. And their quality didn't disappoint
Q65 PRO QE
Great TV packed with features and high picture quality