Supreme 3D Cinematic
Sound Experience
Treat your ears to a revolutionary sound experience that transforms your living room into a home theater. Featuring the latest Dolby Atmos Technology, hear and feel your favorite content more in realistic 3-Dimensional sound.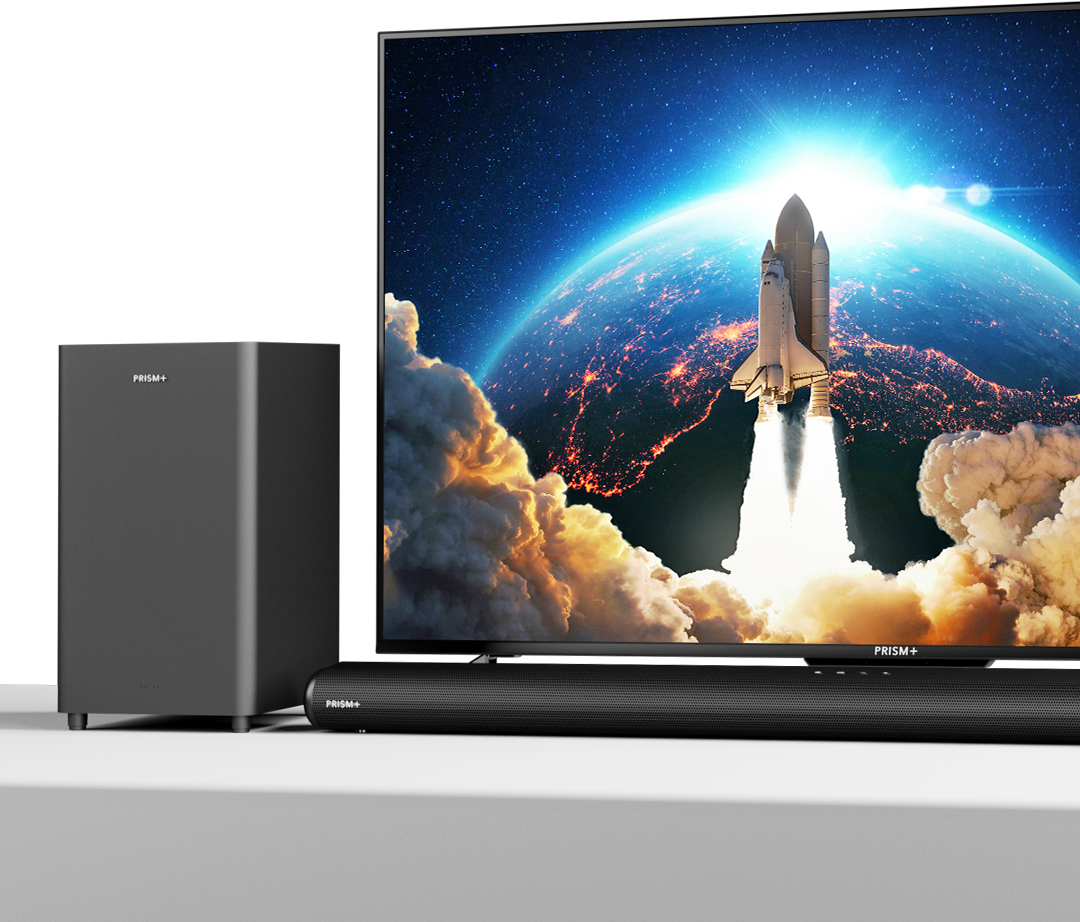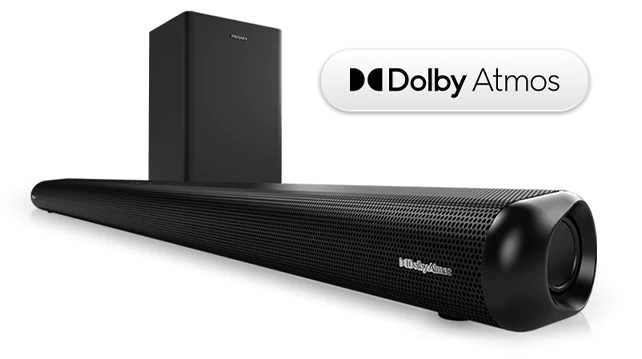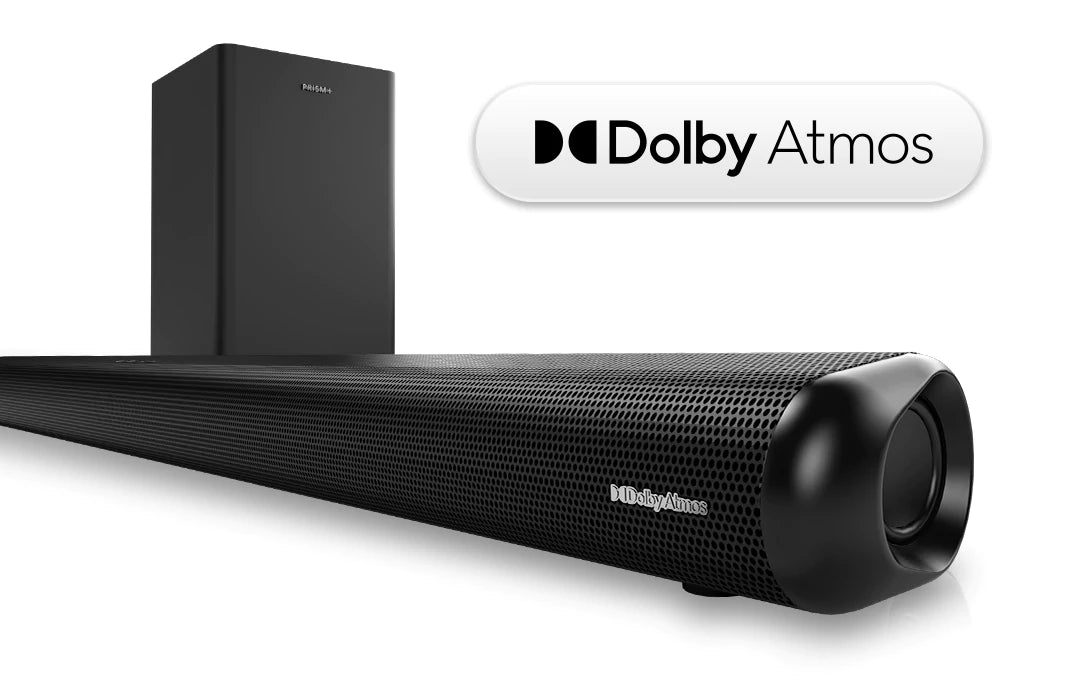 Dolby Atmos Technology
Multidimensional Sound
Replicating the same groundbreaking 3D audio technology from Dolby as our Q Series Pro TVs, the Symphony Soundbar recreates immersive spatial soundscapes that provide more depth, clarity, and details as content creators intended.
Premium audio Engineering
Engineered to Audio Perfection
Experience the full spectrum of sound through the Symphony's full suite of 11 speakers. 4 upward firing and 4 full range frontal speakers alongside 2 surround speakers and 8" subwoofer deliver entertainment in its purest form.
5.1.2ch Surround Sound at 760W
Immersive Soundscapes
Create a 360° dome of sound with the 760 watt output on the Symphony Soundbar. This immense amount of power makes for the clearest sound with the deepest bass, free from any distortions.
8" Wireless Subwoofer
Bigger Bass, Better Sensations
Situate yourself right in the middle of your favorite content with the Symphony's colossal 8 inch subwoofer. Untethered from the main soundbar, experience each beat more keenly by setting this wireless subwoofer at the optimal position for your setup.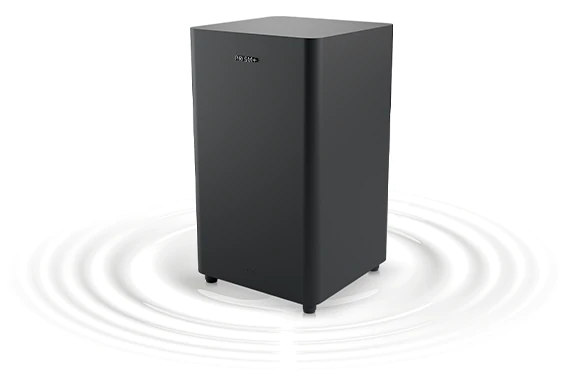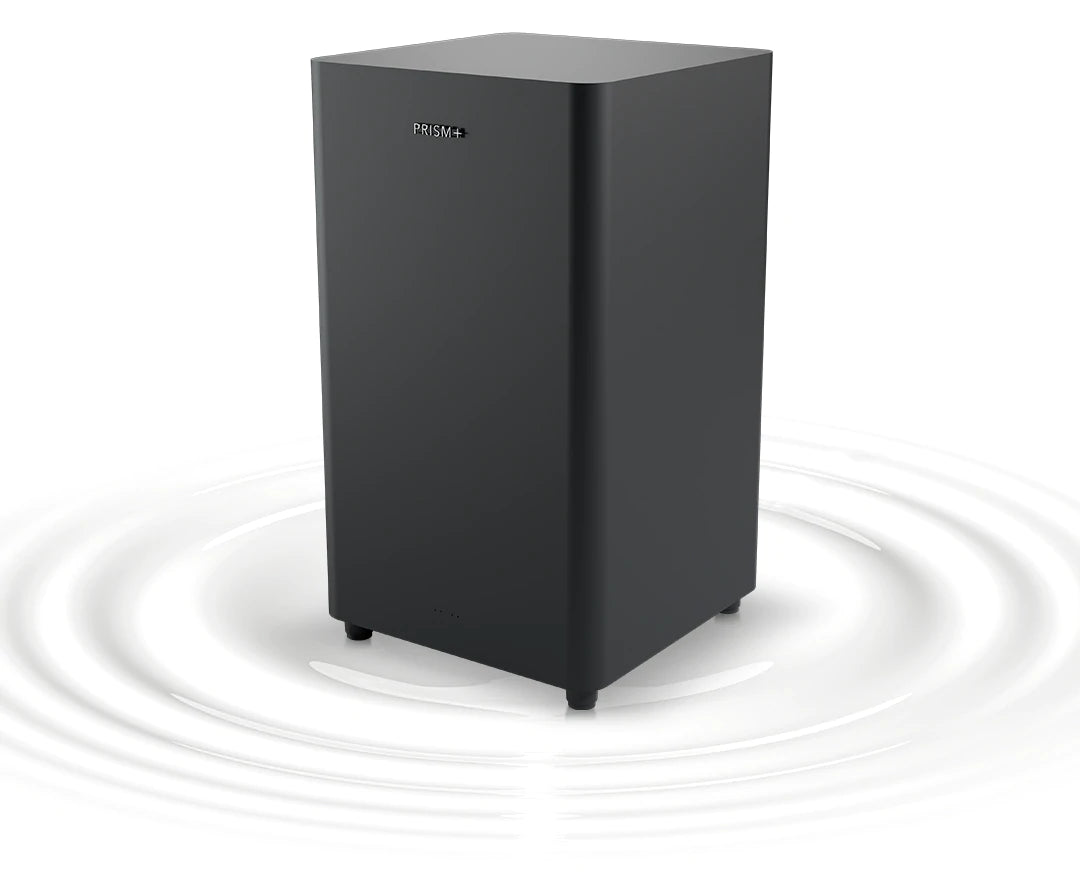 HDMI eARC
Pure, Uncompressed Sound
Experience unfettered, high fidelity audio with the Symphony's HDMI eARC that passes lossless 3D sound formats like Dolby Atmos so you enjoy every piece of content in its purest form.
Multiple Connectivity Options
Seamless Integration
With a wide array of ports and connectivity options including Bluetooth 5.1 for wireless connections and a HDMI IN to feed Dolby Vision and HDR10+ from external devices through the soundbar to your TV.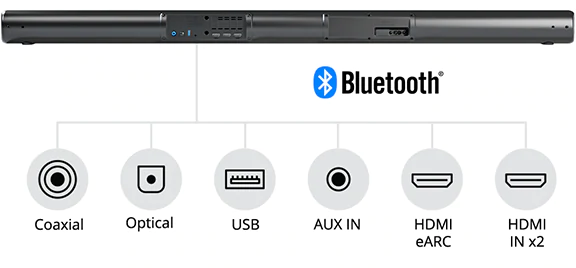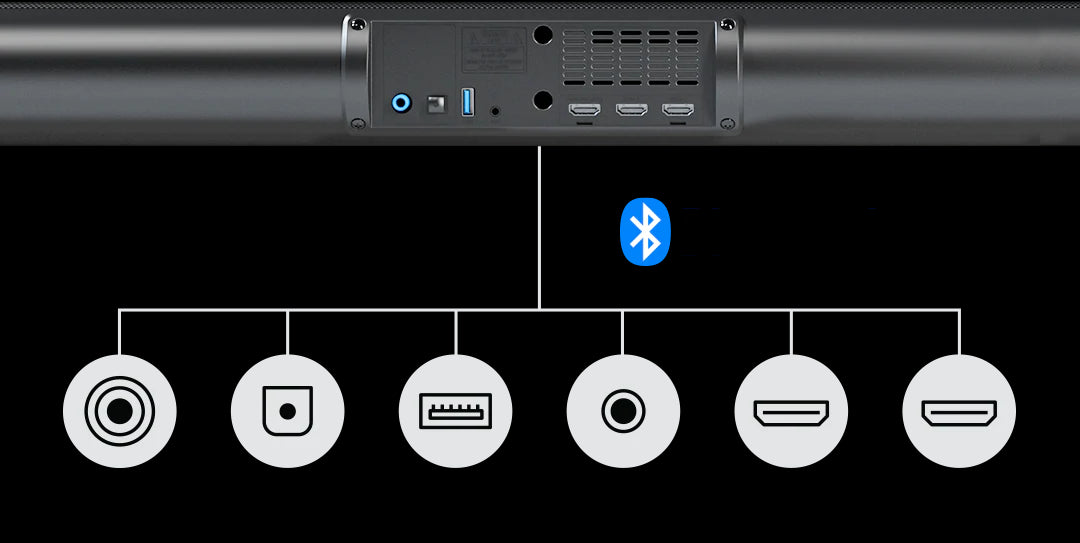 Calibrated Audio Profiles
Tuned by Professionals
Switch between 5 curated audio profiles, optimized for different content formats. Cycle through Movie, Music, News, Sport and Gaming presets to enjoy the best audio experience in each category.
Sync With Your TV Remote
Universal Control
Control the Symphony Soundbar with your TV remote using a HDMI-ARC connection. Turn on and off both devices or adjust the volume without the hassle of using two separate remote controls.
Absolutely excellent value for money
Simply the best is all I can say. Mid range sound and value . Easy to install. I love it. I have 5.1 channel surround in the past (Jamo). A lot more dbs but more space and set up. I have a mini 5.1 Samsung atm. Cannot compare. I choose the prism any day.
So much so, I tried to buy another to set up in Thailand where we have family and recently bought a Polk 2.1 ch for dad.
What a soundbar
this soundbar really packs a punch and delivers more than expected than the more expensive soundbars definitly worth the money one to check out for sure
Amazing soundbar
Sound quality is perfect, mostly use for movies however even when using for music I found it performs around the same as soundbars from music company's worth double or triple the price, incredibly easy to setup. 10/10 product. And the price makes it's 11/10
Prism + Symphony
Absolutely amazing sound and sub. Excellent value soundbar.
Spin to win