34" QLED
curved ultrawide
HDR400 Ready
high dynamic range
The Ultimate Ultrawide QLED Gaming Powerhouse
Go further and beyond with the XQ340 PRO Ultra WQHD Gaming Monitor. Engineered to allow the user to experience ultra-immersive realism and maximum focus with peak performance specs.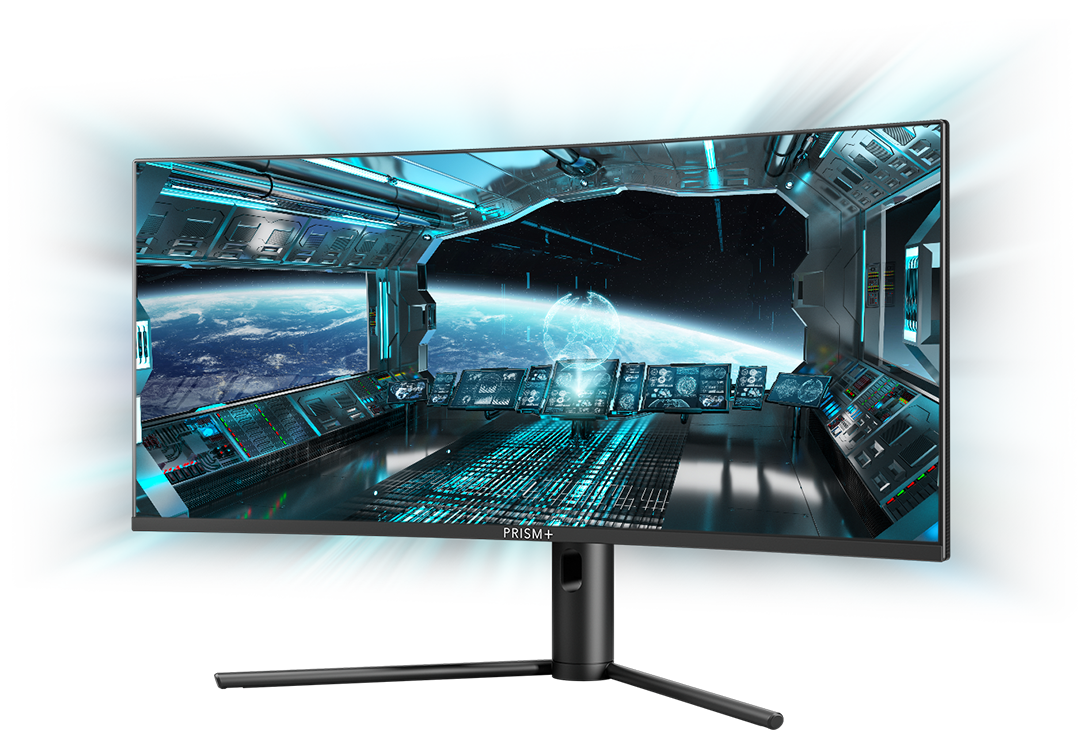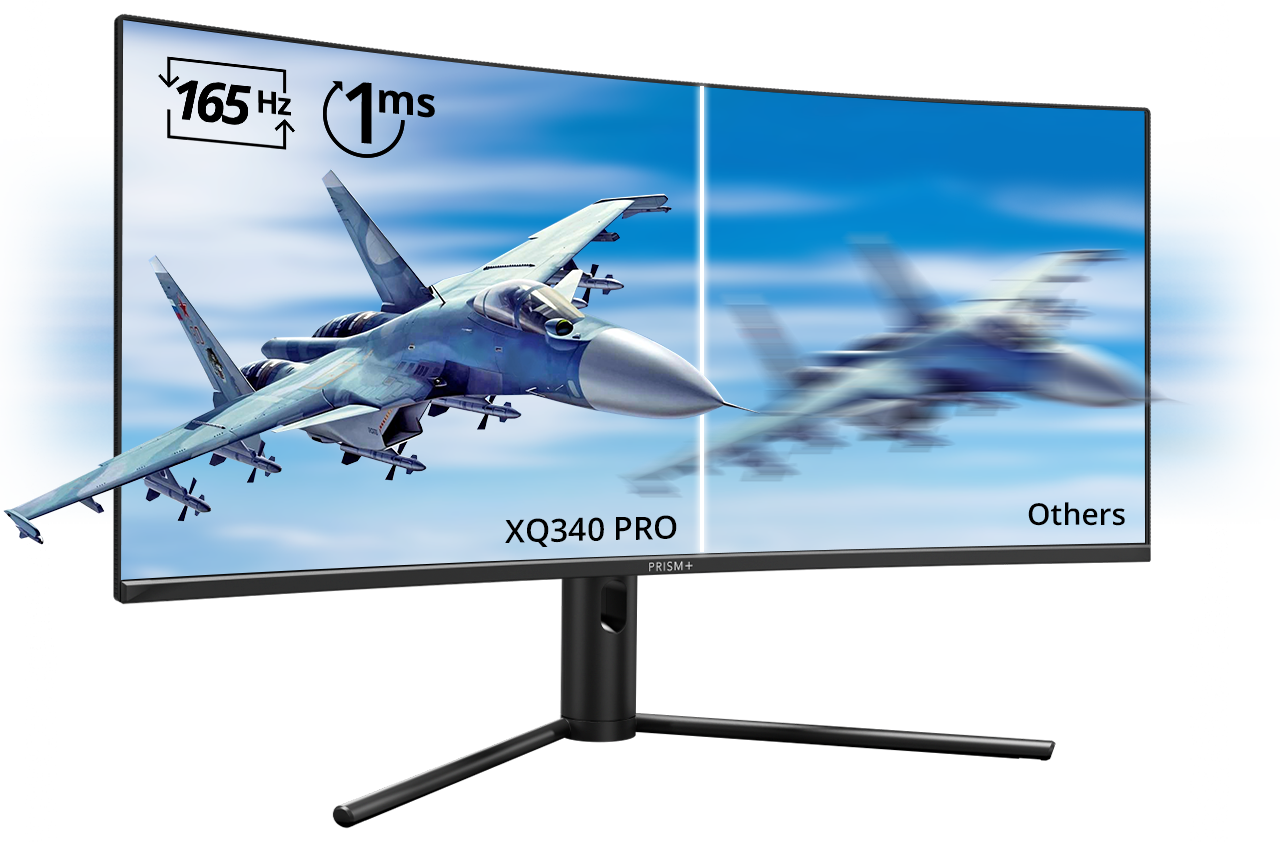 165Hz Refresh Rate | 1ms Response Time
Incredibly Fluid Gameplay
Experience extreme fluidity with a rapid 165Hz refresh rate and gain that superior edge over your opponents, ideal for FPS games. Miss nothing with insanely fast 1ms response time where every single frame is captured down to a mere millisecond.
Wide Color Gamut | QLED
Next-Level Brilliant Colors
Having QLED display technology that delivers an impressive Wide Color Gamut of 140% sRGB and HDR400, the XQ340 PRO delivers enhanced vibrant colors as well as deeper rich blacks. Jaw-dropping glorious colors.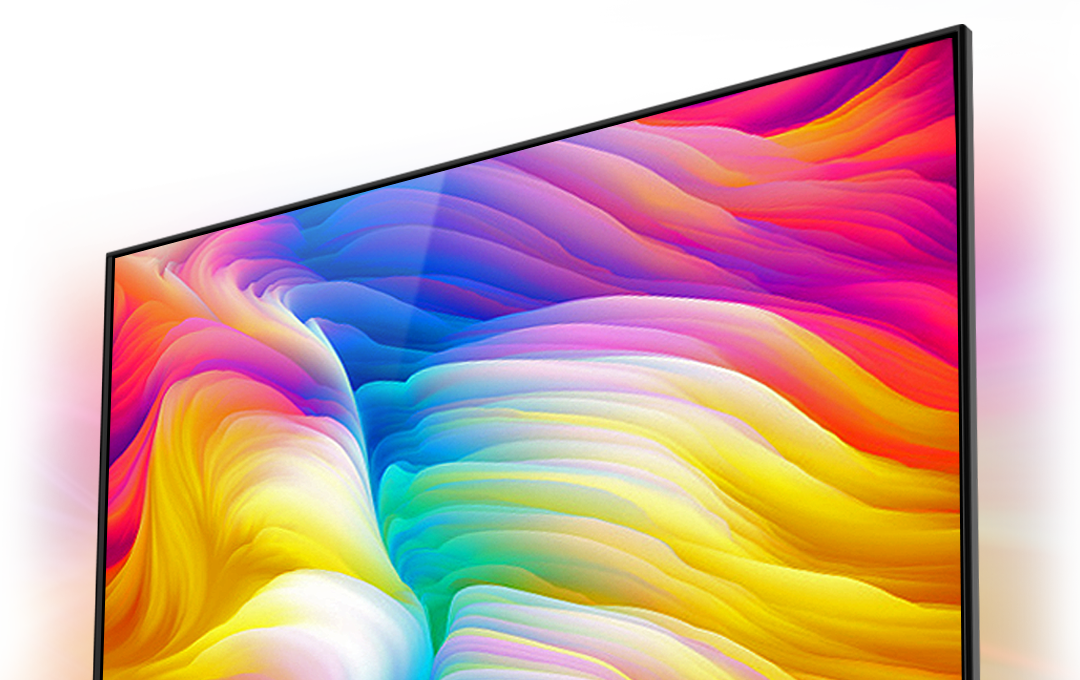 AMD FreeSync™ Premium
Stutter-Free Gaming
The XQ340 PRO features AMD FreeSync™ Premium alongside Adaptive Sync technology that supports Nvidia graphic cards, helping you achieve seamless and stable gameplay. Perfectly eliminate all visual tearing, stuttering and jamming, especially on fast-action gaming scenarios.
21:9 Aspect Ratio
See More with Ultrawide
Immerse yourself in its majestic 21:9 screen ratio which allows you to see much more than a 16:9. Experience maximum screen estate like never before - raising the benchmark of your viewing pleasure to a level that is unrivalled.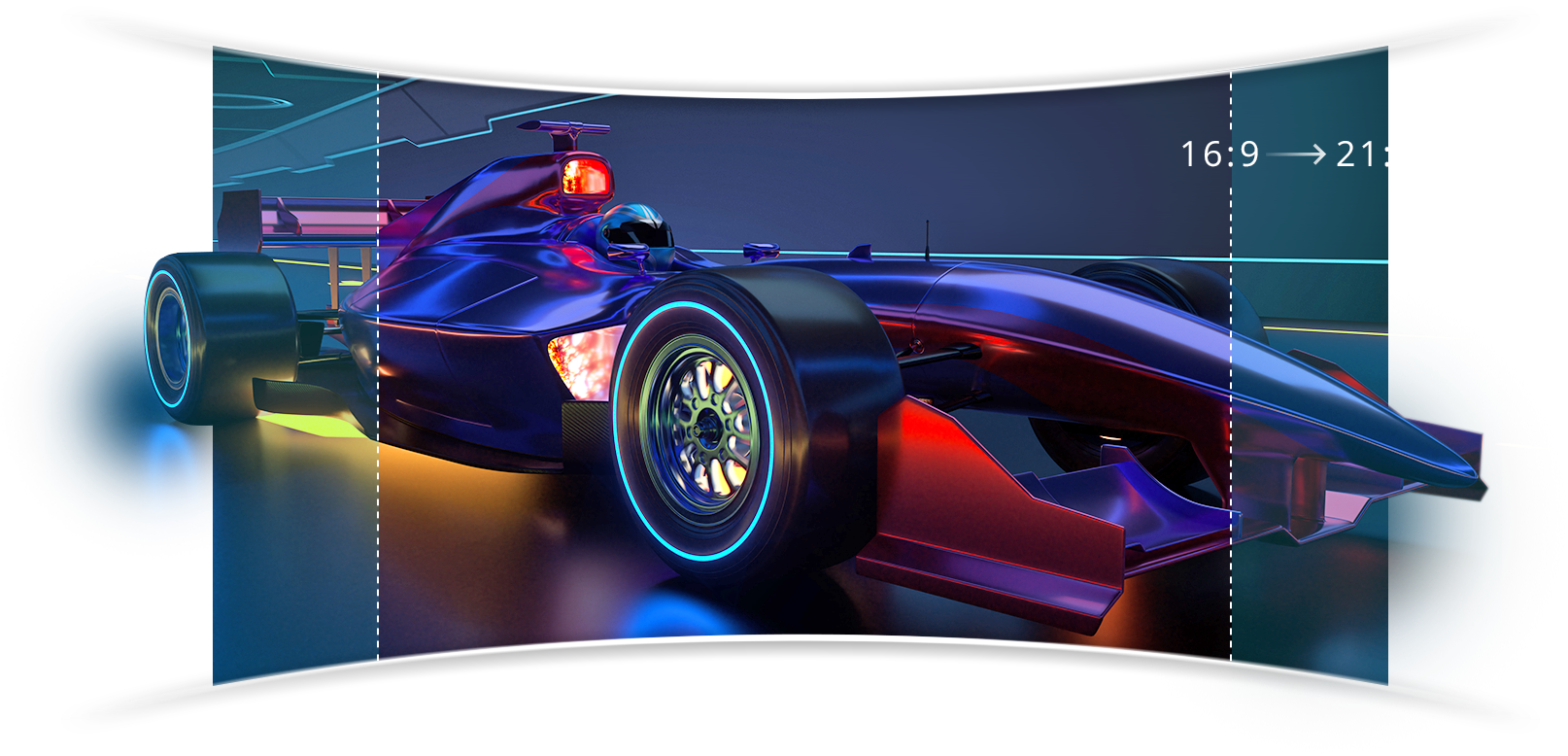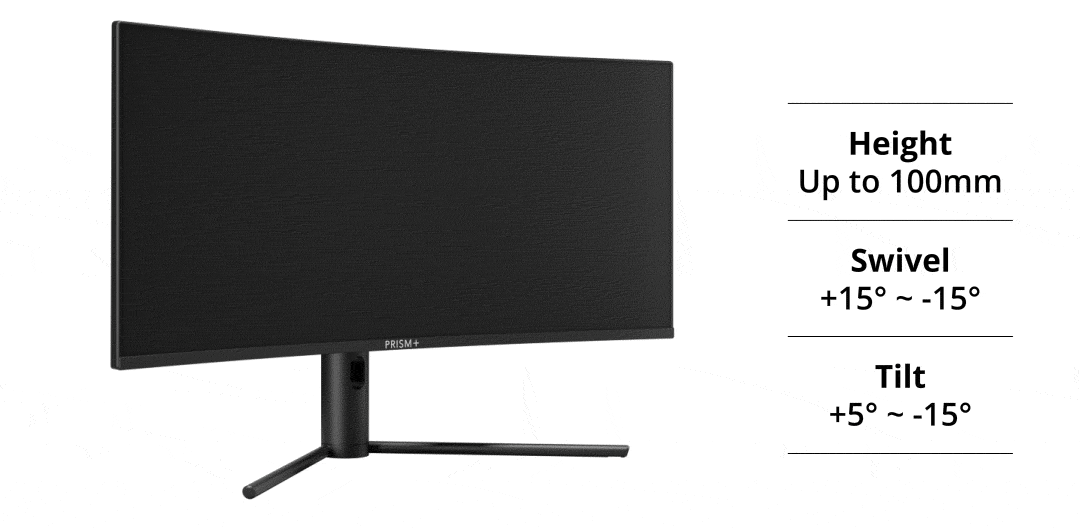 Ergonomic Stand
Full Dynamic Articulation
Unlock new ways to position your setup with its adjustable stand that is as flexible as you are. Tilt, Swivel and adjust the monitor height to the optimal position best suited for you.
Ultra WQHD
Pin Sharp Clarity
The XQ340 PRO boasts 4 times the pixel density of a regular HD display with its insane WQHD resolution. Experience unparalleled crystal-clear clarity in all your images and capture every single detail in all your gaming sessions.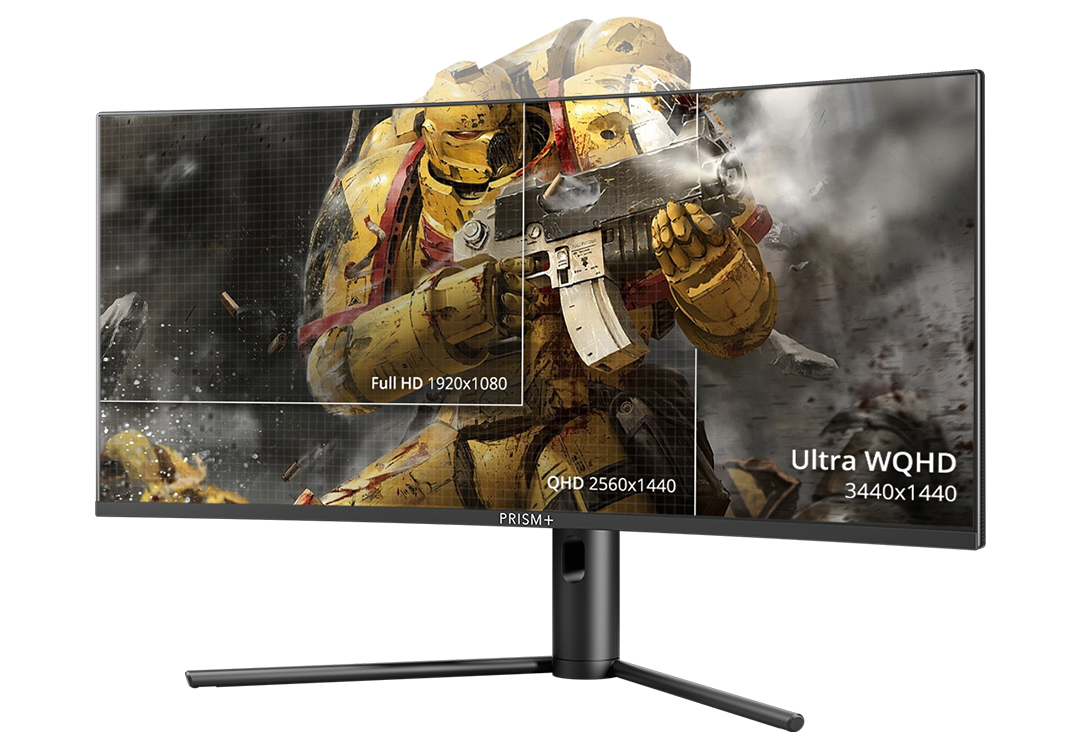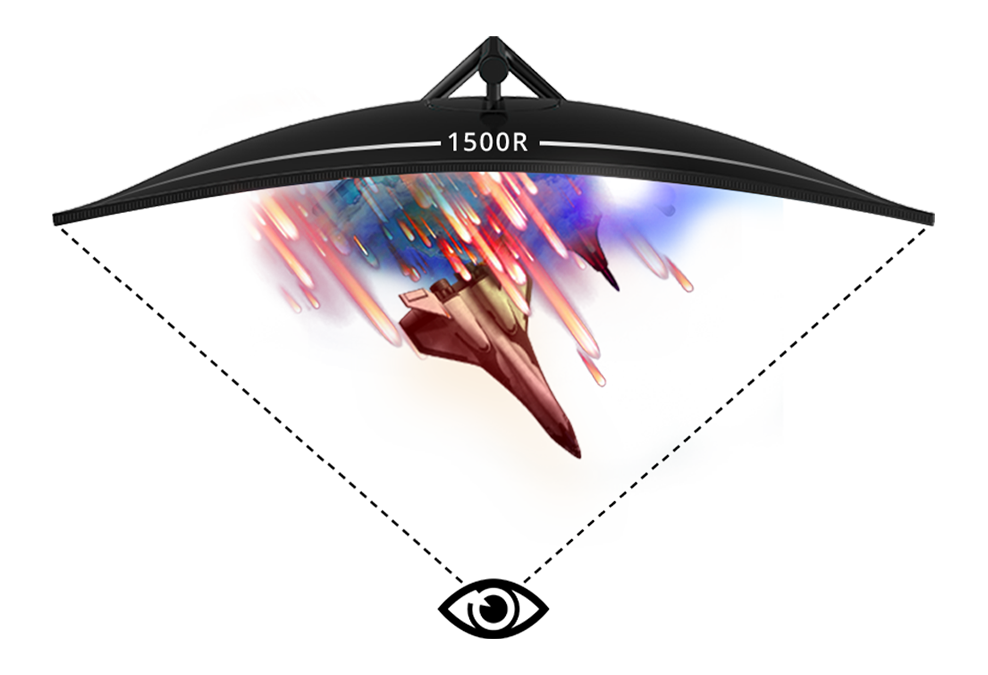 1500R Curvature
Curved for Comfort
Featuring a deep 1500R curvature, the XQ340 PRO captures all details on screen with a single glance. Optimized for comfort, it matches the eyes' natural field of view, thereby reducing distortion, increasing eye comfort and promoting lesser strain. View at your utmost comfort - from all angles.
Blue Backlight | ZeroBezel
Modern Gamer Aesthetics
Introducing a minimalist and sleek design, with blue backlight illumination and ultra-slim ZeroBezel form factor to complete your dream set-up. A monitor has never looked greater with its end-to-end screen real estate that maximizes every inch of the screen.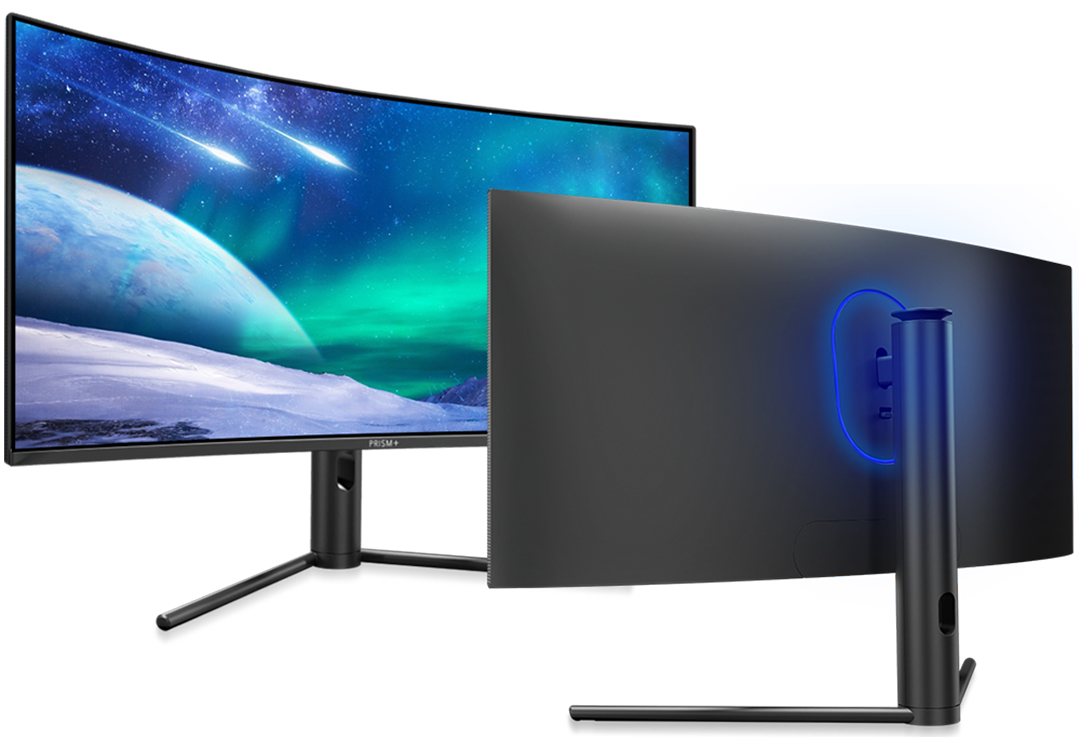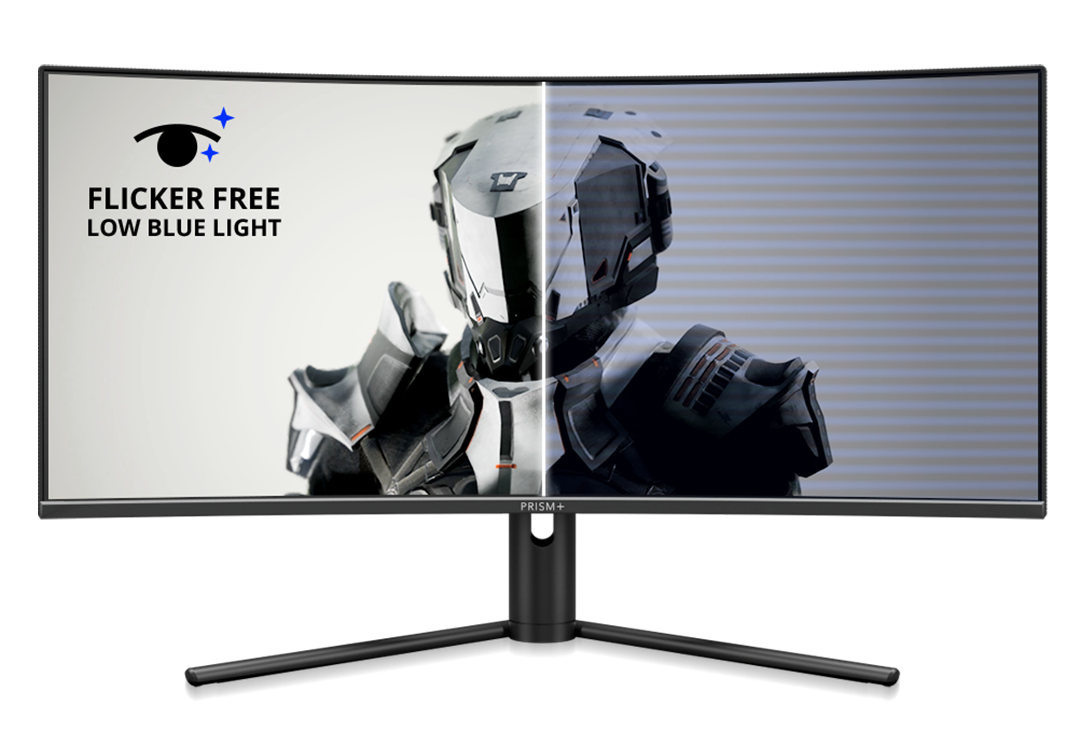 Low Blue Light | Flicker Free
Utmost Viewing Comfort
Featuring low blue light and flicker free technologies that reduce eye-strain. This means more hours of gaming with less fatigue. Game on!

Calibrated Mode Switching
Multiple Adaptation Modes
Quickly switch through our carefully factory calibrated profiles, optimized for various usage types. From game modes for specific genres to movie mode and more.
Love From Our Customers