55" 4K QLED Google TV
https://cdn.shopify.com/s/files/1/1595/6213/files/Q55U-Dimensions.png?v=1670810751
Google TV
operating system
QLED
backlight technology
HDR10+
high dynamic range
QLED Google TV
Stellar Performance at an Unbeatable Price
The Q-Ultra Series TVs are the showstoppers within our Google TV line up. Experience unparalleled visual and sound immersion with groundbreaking QLED technology, Dolby Vision, Dolby Atmos, that too at an incomparable price. Get personalised recommendations and the ease of navigation with the state-of-the-art Google TV. Available in different dimensions such as 55", 65" and 75".
QLED Technology
A Sea of Colors for Your Eyes to See
The advanced color technology called quantum dots in our QLED TVs allow for greater brightness, contrast as well as colour saturation. See blackest of blacks and deepest of reds with our new Q-Ultra Series.
Dolby Vision | Dolby Atmos | HDR10+ | Filmmaker Mode
Be Transported to the Theatre
The Q-Ultra Series, powered by Dolby Vision, HDR10+ and Filmmaker mode, makes for a cinematic experience like none other. Enjoy exceptional colors, contrast and lifelike details across the spectrum. Experience a total sound immersion with Dolby Atmos, a 3D spatial sound technology.
Google TV
The Entertainment You Love.
With Help From Google
See 700,000+ movies and TV episodes all in one place. Google TV brings your favourite content from across your apps and subscriptions and organizes them just for you. Simply say, "Ok Google, find action movies" to search across your favourite apps.
Far Field Voice Control
Control your TV, hands-free using just your voice, and nothing else. With in-built microphones, command it using Google Assistant by simply saying "Hey Google or Ok Google" – a true wireless experience.
All Your Favourite Apps
There are more than 5,000 apps on Google Play. This means all your favorite apps like YouTube, Netflix, Spotify, Twitch, Foxtel, Stan, Crunchyroll, PLEX and Ted Talk can all be used. While other TVs play store might be limited and unable to support, you can be assured of the most extensive number of apps on Q55 Ultra.
Stream the latest shows
Stay up to date with your favorite shows across multiple streaming platforms. Enjoy on-demand access to international blockbusters and dramas already preloaded onto your device.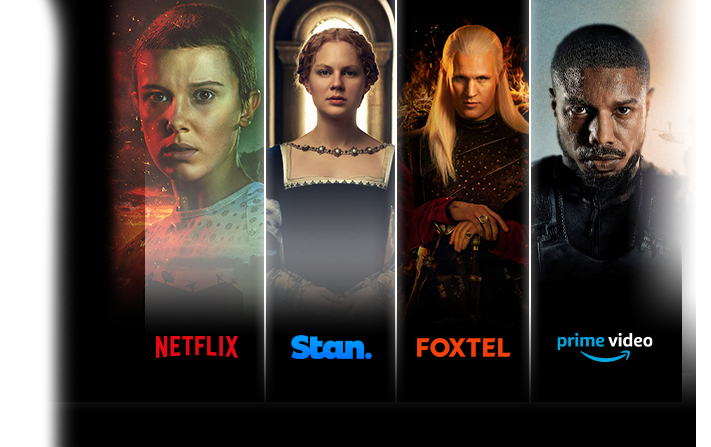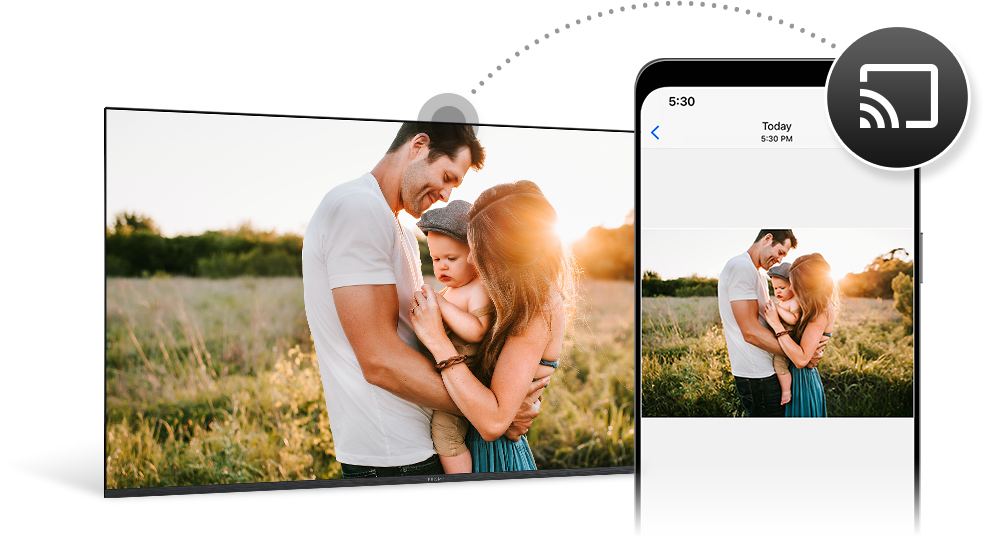 Seamless Screencasting
Seamlessly cast photos, videos and music from your phone to the QLED screen for an even greater immersive experience without suffering from resolution loss.
4K UHD Definition
Expect ultra-crisp and sharp visuals down to every single pixel. See every detail in its most accurate and life-like form.
Premium ZeroBezel
Typically found in ultra high-end models, we've made this cutting edge design on our Q-Ultra Series. Maximum screen estate for maximum immersion – and it looks like a magnificent centerpiece for the living room. Ugly thick bezels no more.
One-Click Access to 4K In-Built Apps
Lazy to navigate? Q-Ultra Series have One-Click access to a full suite of officially licensed and supported 4K content on Netflix, Youtube, Prime Video from your remote.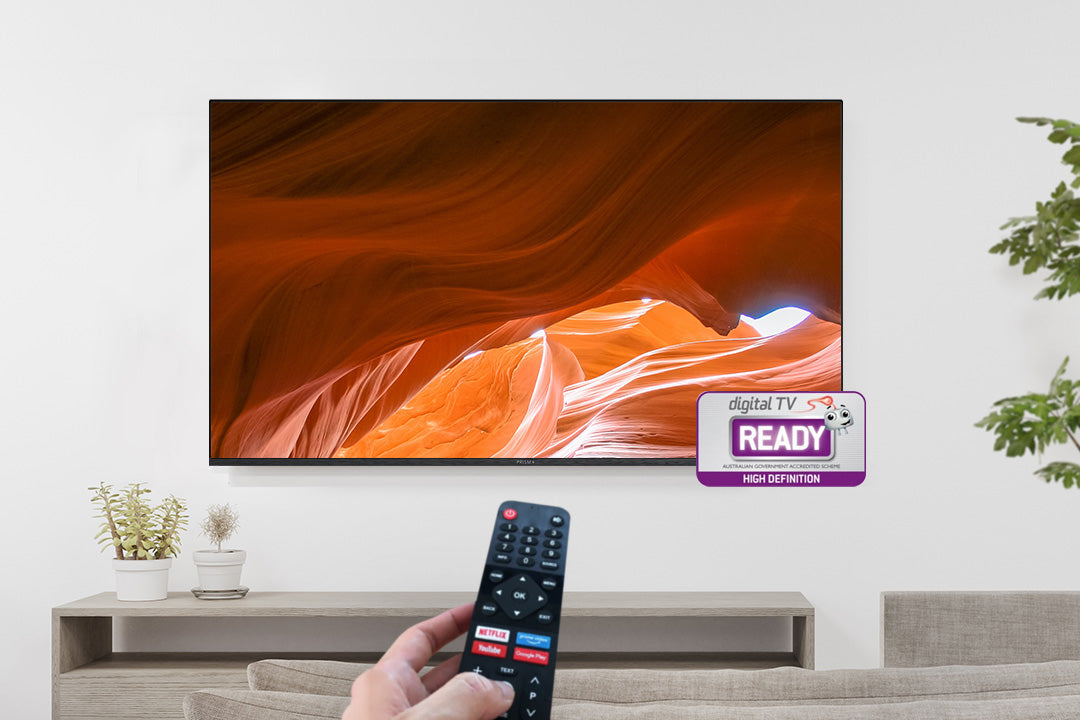 Digital TV Ready
Easily access local channels with a digital antenna, to watch your favorite Freeview TV shows with no interruptions.
Wireless Connectivity
Connect your sound system and other peripherals via Bluetooth 5.1, with faster speed and greater range.
A Statement Like No Other
Premium and sturdy metal frames couples with tapered beechwood legs, the Kanva TV Stand delivers a classy aesthetic - and more importantly, a statement of the way you live and appreciate the finer things in life.
Love From Our Community