HDR600 Ready
high dynamic range
PRISM+'s Very First 40" Flat Ultrawide
Broaden your gaming horizons with a colossal 40" flat ultrawide screen. The first of its kind to join the PRISM+ collection, this 21:9 UWQHD monitor, is built to deliver an immersive gaming experience that prioritizes uncompromising visual quality above all.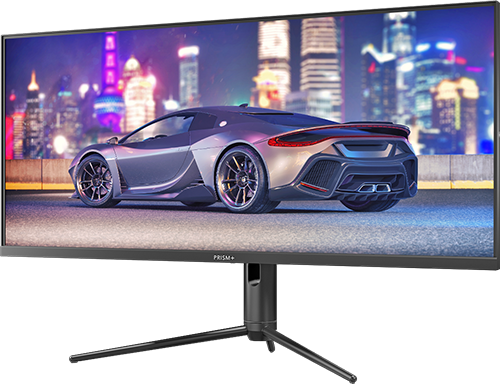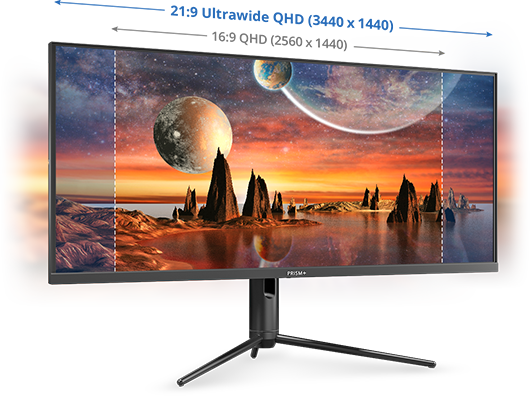 21:9 Aspect Ratio
See It All With Ultrawide
Why limit yourself to traditional 16:9 screens? Indulge yourself in a visual feast for the eyes with a majestic 21:9 screen ratio across a 40" screen, perfect for both multitasking and enhanced immersion for games or movies.
UWQHD Resolution
Unrivalled Picture Quality
The PG400U PRO boasts 4 times the pixel density of a regular HD display with its state of the art UWQHD resolution. Immerse yourself in crystal-clear visuals and capture even the finest details across your gaming sessions.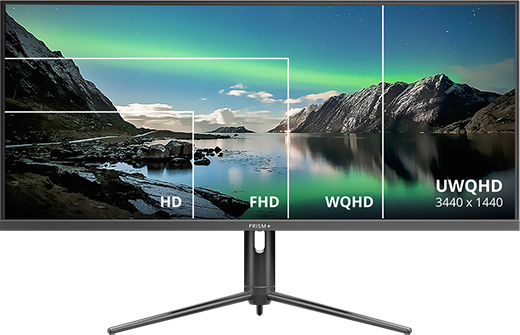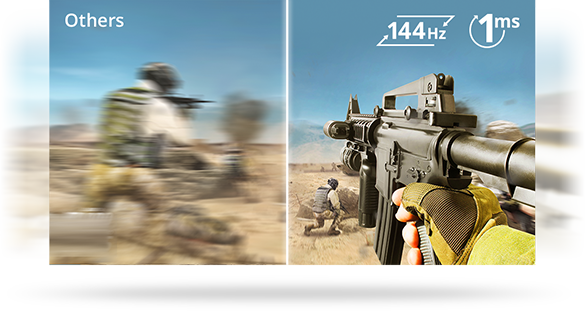 144Hz Refresh Rate | 1ms Response Time
Peak Gaming Performance
The PG400U PRO combines a blistering fast 144Hz refresh rate with 1ms Response Time to give you an edge over the competition every time. Say goodbye to input lag and experience only the smoothest, most fluid gameplay.
Delta E<2 | Wide Color Gamut
Enhanced Color Profiles
With Delta E<2 color accuracy, color reproduction is certified to be as close to what was intended. Together with a Wide Color Gamut of 120% sRGB, take in the truest, most vibrant spectrum of colors - right out of the box.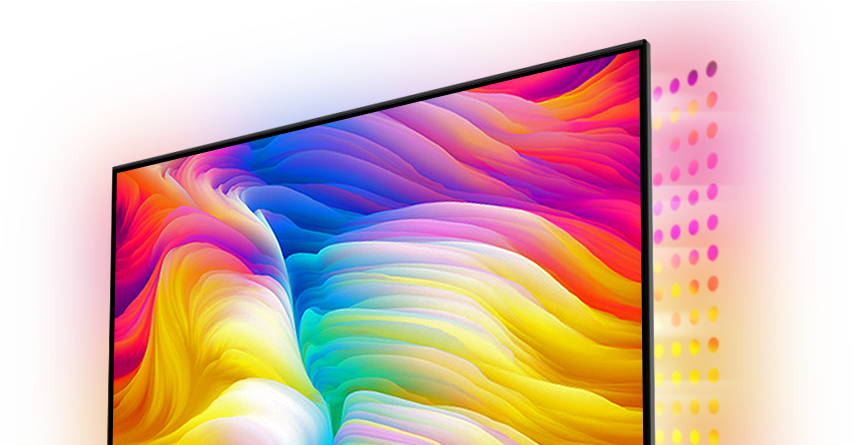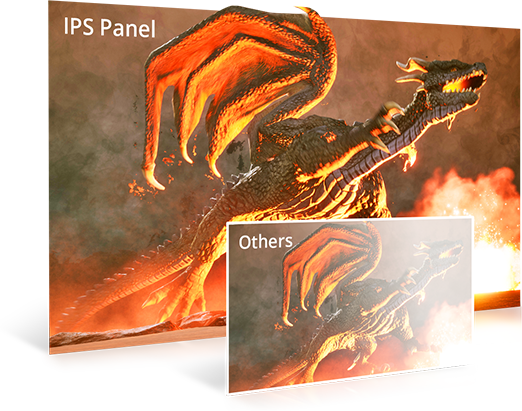 IPS Panel Technology
Vibrant At Any Angle
Our revolutionary manufacturing capabilities allowed the integration of superior IPS panels on this 40" ultrawide gaming beast - a rare feat in the industry. Experience the best visuals from any viewing angle!
Ergonomic Stand
Full Dynamic Articulation
Unlock the freedom to adjust your screen to suit any viewing angle. This ergonomic stand affords you the flexibility to find the optimal viewing position for both work and play.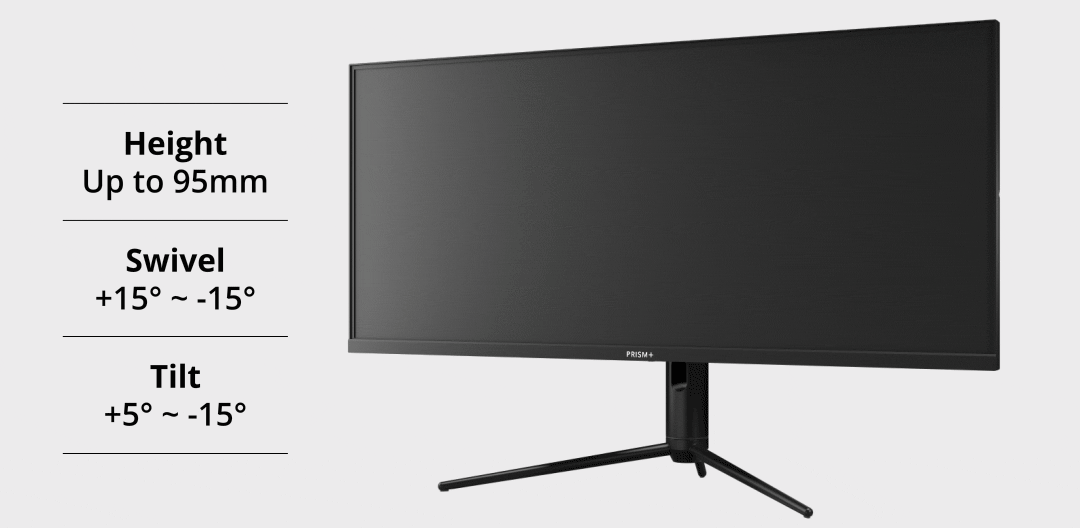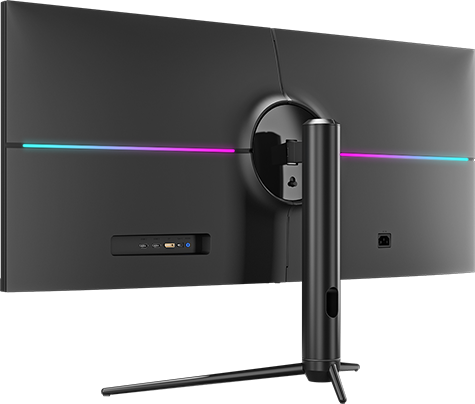 RGB Backlight | ZeroBezel
Sleek Gamer Aesthetics
Topping off a sleek black frame with the signature PRISM+ ZeroBezel form factor is a RGB backlight that dynamically changes its color to gradients and flows, making it the perfect addition to any gamer's dream setup.
90W USB-C Connectivity
Next level Compatibility & Transfer Speeds
A built-in reversible USB-C connector allows you to connect external devices like your laptop effortlessly - no adaptors needed! Enjoy faster transfer speeds and watch videos simultaneously across both screens.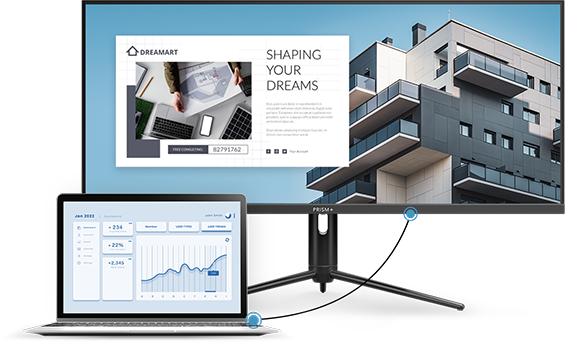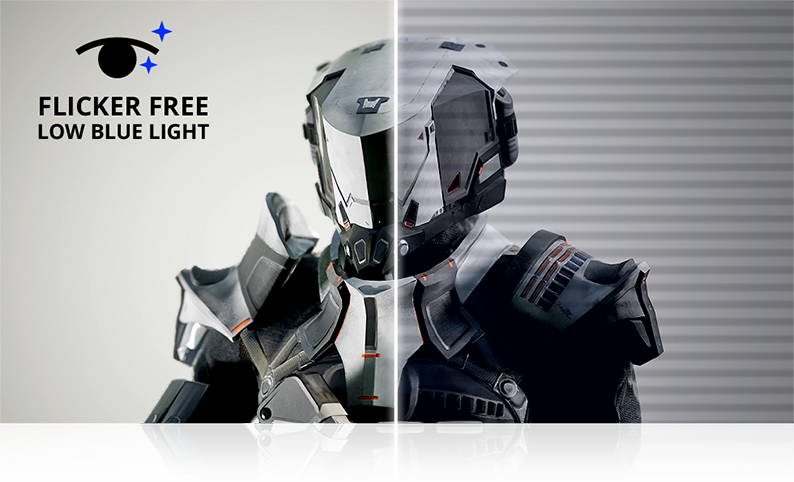 Low Blue Light | Flicker Free
Utmost Viewing Comfort
Featuring low blue light and flicker free technologies that reduces eye-strain. This means more hours of gaming with less fatigue. Game on!

Calibrated Mode Switching
Multiple Adaptation Modes
Quickly switch through our carefully factory calibrated profiles, optimized for various usage types. From game modes for specific genres to movie mode and more.
Awesome
Beautiful monitor. Went from a 32 inch 1440 to this bad boy. Almost exactly the same height as the 32 inch but ultrawide. Bought primarily for gaming and flight sims. So happy with the upgrade. Nice colors and image. Heaps of customization and feels built according to the price tag. Not a single thing to complain about. At first it felt a bit washed out but with some simple tweaking it looks amazing.
My PG400U PRO review
Terrific website, very helpful staff, an amazing 40" monitor that has replaced my 34" monitor and is doing a fantastic job with its huge screen, 144Hz refresh rate and 1ms Latency.
I couldn't be happier with it.
And the delivery was hassle free and the courier driver was very polite and friendly. What's not to like I say.
It's was a very seamless experience topped off by an excellent product and at an unbeatable price point.
Thank you Prism+
Great size, great quality.
This is a game changer for editors as there is so much screen real estate. The colours are great and the connectivity to my 16" Mac with the USB-C cord was seamless. Very customisable and I love the multiple ports on the back as I don't have to keep switching between all 4 sources that I use. Arrived within 4 days of ordering which I was happy with.
Great value ultra wide monitor
Did a lot of research before deciding to purchase this monitor. And I've made the right choice. The extra real estate is amazing for doing multiple tasks compared to my old 27 inch. Gaming on it is also a very good experience. Ultra wide provides the immersion like watching an Imax movie. Highly recommend anyone to buy this.
Great graphics and quick service
Spin to win